At the lab school of Smith College, hands-on learning sparks intellectual engagement, research findings inform modern methods, and transformative relationships enrich masterful teaching.
Campus School of Smith College
"How Lucky" we are to have Group 5E perform Seussical this morning! Come "Monkey Around" with fifth grade tonight for their encore performance at 6:30 p.m. Break a leg, fifth grade!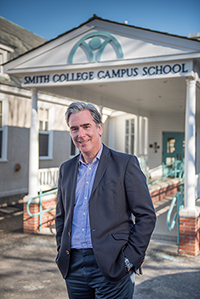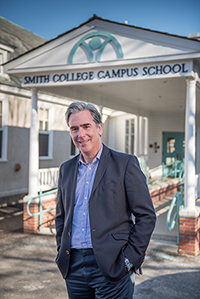 Dear Campus School Families,
Sir Ken Robinson is a passionate advocate for the primacy of creativity in education. He argues that schools too often stifle the creative and imaginative impulses of students, essentially fostering cultures of compliance instead of creativity. The following is one of his TED talks – 19 minutes of witty, perceptive, and humane… MORE
Dear Campus School Families,
Sir Ken Robinson is a passionate advocate for the primacy of creativity in education. He argues that schools too often stifle the creative and imaginative impulses of students, essentially fostering cultures of compliance instead of creativity. The following is one of his TED talks – 19 minutes of witty, perceptive, and humane… MORE
The Lab School at SCCS

Published June 22, 2018
On Leaving: Sixth Grade Graduation at SCCS
"A big family" and "a mug of hot chocolate" were two comparisons that sixth graders made when de... MORE