What will you discover on our campus?
About Our Program

As the lab school of Smith College, Campus School is a hub of fresh thinking about teaching, learning, and community. Our seasoned educators deploy approaches to instruction that support the intellectual and emotional needs of modern learners while instilling foundational skills and habits of mind. As a result, Campus School children become not just capable, but confident and agile young thinkers, ready for the perpetually changing realities of a modern world.

Our campus is a warm atmosphere and a web of new ideas. We envelop children in a steady environment of support and recognition and immerse our students in the latest developments in teaching and learning.

Our campus is a site of experience and innovation, where masterful, seasoned teachers incorporate evolving, exciting methods.

And our campus is a place to learn about learning itself—where student teachers hone their craft under the watchful eyes of master educators, Smith College researchers deploy tomorrow's educational approaches today, and we leverage these remarkable resources to support the academic and individual development of our students—who emerge understanding how they learn best.

We instill an early drive toward and delight in discovery at Campus School—a foundational principle that both grounds our graduates as self-aware students and moves them forward as creative and critical thinkers.

Our Curriculum

The Campus School kindergarten through sixth grade program is designed to give students a foundation and act as a launching pad. The foundation is set in the early grades, where students learn the concepts, skills, and habits of mind that enable them to understand themselves and the world in which we live. Our curriculum is grounded in mathematics, science, social studies and language arts. This core curriculum is enhanced by art, music, physical education, technology, and Spanish, giving our students a well-rounded and challenging school experience. Students can also study violin and cello in 1st grade and trumpet, flute, and clarinet in 3rd grade and then perform in our orchestra. In addition, students in grades 4 – 6 can join our chorus.

Our teachers work collaboratively with our two learning specialists, the consulting psychologist, teacher aides, administrators, and student teachers to ensure the curriculum is taught in a holistic and dynamic manner. As students progress through the grades they master more complex content and concepts. We help students become critical and creative thinkers, understand multiple perspectives, and connect their learning to other subjects and the world outside of school. This makes learning meaningful and relevant.

Expectations for learning are set for each student, recognizing that each child is unique and that developmental norms can vary. We both challenge and support our students, finding the right balance for each child, which maximizes their growth and development as students and people.

When our students graduate from our school they are well prepared and ready to be launched into new successes and growth.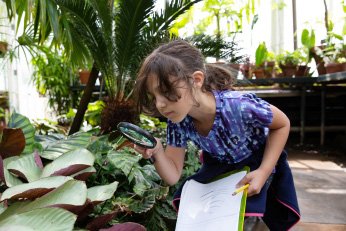 "We teach our students to be curious, and their inquisitiveness keeps them moving forward all their lives. When you're genuinely curious about what might happen next, you instinctively look to the future." - faculty member