What does a child discover on a college campus?
A child's earliest years are also the most developmentally formative ones, and the habits of mind established in elementary school can shape the trajectory of an academic and intellectual life. Just as crucially, early classroom environments indelibly imprint children socially and emotionally. 
As the lab school of Smith College, Campus School provides a truly unique atmosphere- one that is at once close-knit and wide-horizoned, to stimulate both emotional security and intellectual zeal.
Nestled on idyllic college grounds, Campus School is a haven of small classes, close connections, and cozy spaces- a safe and steady launchpad into the big ideas, exciting resources, and intellectual energy of the college that surrounds and elevates the school.
Our third graders can start their study of rivers in our classrooms, then venture across campus to observe the mechanics of sediment deposits in a Smith geology lab silt tank. A year later, our fourth graders may begin exploring the ecology of the rain forest in our computer lab, then visit the campus greenhouse to examine firsthand the kinds of smooth-barked plants that thrive in wet conditions.
As a small-world elementary school on the campus of a world-class college, Campus School creates a safe space for even our youngest learners to engage with dazzling new concepts, embrace real intellectual vigor, and develop an expansive sense of possibility that serves from from Kindergarten to college and beyond.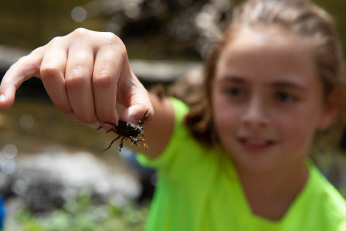 "I wanted a start for my child that both meets her where she is today and prepares her for any kind of future. Campus School, which is a little community on the edge of a place of such big ideas, fits the bill for us." - parent